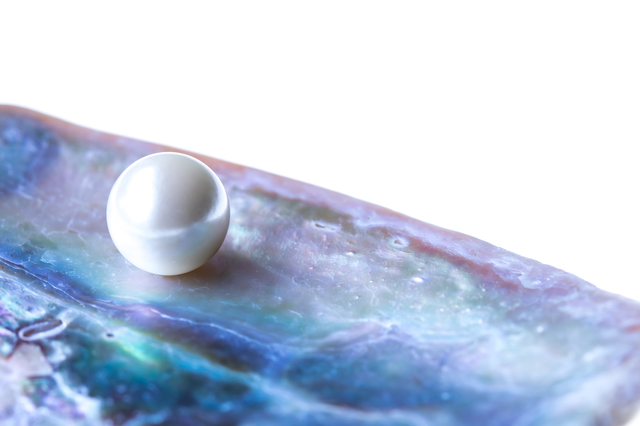 1)Mr. Mikimoto and other locals in Ise Area did a good job for pearl cultivation at the end of the 19th century and the beginning of the 20th century.
2)Originally the techniques to culture hemispherical pearls had already been developed in China during the 13th century.
3)In 1893 Mr. MIKIMOTO Kōkichi, a used-to-be seafood merchant in Toba, the next town of Ise, succeeded in cultivating hemispherical pearls for the first time in Japan. In 1896 he got the patent No. 2670 of cultivation of hemispherical pearls.
4)In 1904 Mr. MISE Tatsuhei who was a used-to-be boat carpenter in Shima, the next town of Toba, succeded in cultivating spherical pearls in Matoya Bay. In 1907 Mr.MISE got the patent No. 12598 for the grafting needle.
5) After the death of Mr. NISHIKAWA Tōkichi, a used-to-be pearl cultivation researcher and the husband of Mr. Mikimoto's second daughter, Nishikawa's son got the patent No. 30771(Piece Method) of cultivation of spherical pearls in 1917.
6)Later Mise-Nishikawa Method got the patent No. 501447 in France and No. 39506 in the US.
7)In 1919 Mr. Mikimoto started selling cultivated spherical pearls in London, which brought a lawsuit known as "the Paris Trial." The plaintiff was branch manager of MIKIMOTO Paris, Affaire POHL. The defendant was the Diamond and Jewelry Wholesalers Association, which put in Le Figaro and other newspapers the opinion advertisement which claimed that Japanese cultured pearls were imitations. The issue was whether the newspaper article was defamation or not. The result was the French court of justice condemned the association for the quasi unlawful responsibility and recognized the fact that "Cultured pearls do not differ from natural pearls at all."